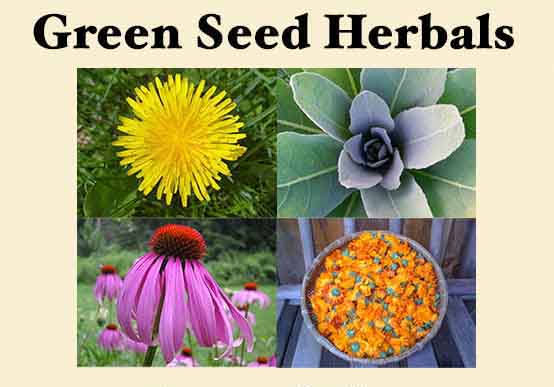 Medicinal Salves and Syrups 
---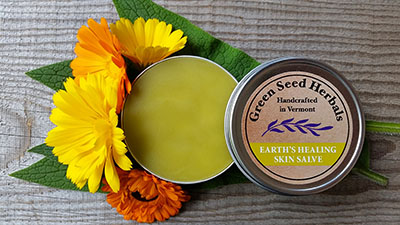 EARTH'S HEALING SKIN SALVE
This salve is used to promote healing on cracked, chapped or irritated skin. It decreases scarring, soothes burns, eczema, diaper rash, and hemorrhoids. It is also antimicrobial and antiseptic.
2oz. Metal Tin – $14.00
Contains: Organic Calendula, Organic Comfrey,  Organic Echinacea, Organic Chamomile, Raw Vermont Honey, Wildcrafted Plantain, Witch Hazel Extract, Organic Lavender, Organic Coconut and Organic Olive Oil, Lavender Essential Oil, Vitamin E., & Raw Vermont Beeswax.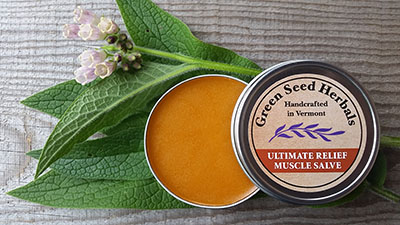 ULTIMATE RELIEF MUSCLE SALVE
This salve is used for joint inflammation, sprains, strains, muscle soreness, swelling, bruising, varicose veins, arthritic discomfort, and neuralgia, not to be used on broken skin or mucous membranes.
2oz. Metal Tin – $14.00
Contains: Wildcrafted Arnica, Wildcrafted St. John's Wort, Organic Comfrey, Organic Ginger, Organic Cayenne, Organic Rosemary, Witch Hazel Extract, Birch Essential Oil from the Adirondack Mountains., Castor and Organic Olive Oil, Vitamin E., & Raw Vermont Beeswax.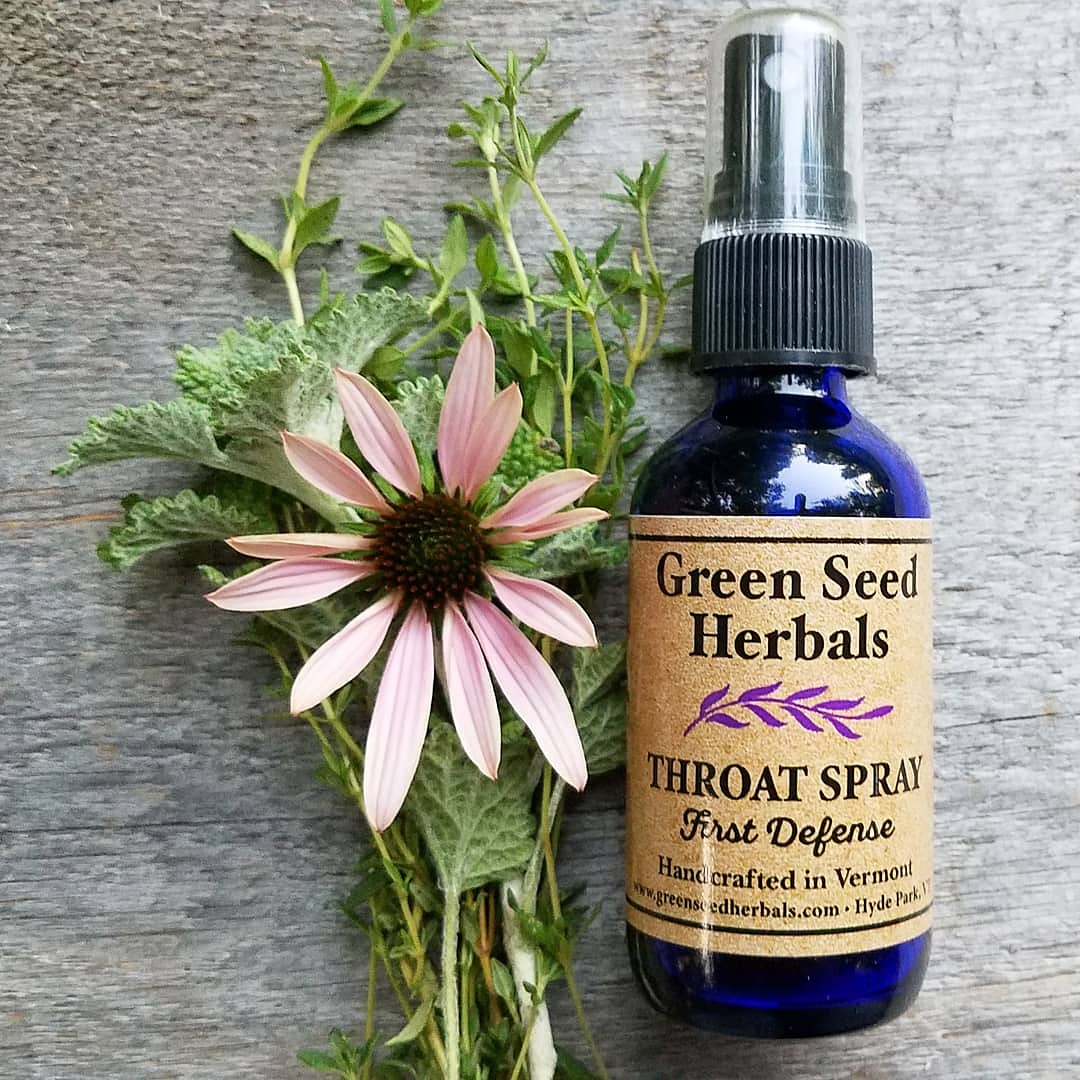 THROAT SPRAY ~ FIRST DEFENSE 
This delicious Throat Spray is formulated to soothe and relieve minor throat irritations as well as protect and defend your immune system against imbalances in the upper respiratory tract.
2oz. Cobalt Blue Glass Spray Top Bottle – $14.00
Contains: Organic alcohol based extracts of wildcrafted Usnea, organic fresh thyme leaf, organic fresh echinacea root, organic fresh horehound leaf, organic fresh elecampane root and raw Elderberry infused Vermont honey.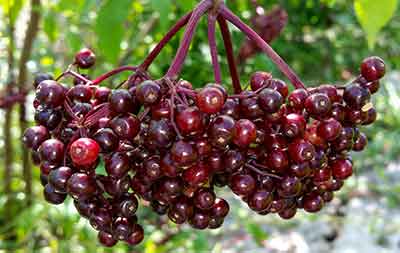 VERMONT ELDERBERRY SYRUP (Seasonal)
(ON SALE)
4oz. Glass amber bottle for $15.00 ($12.00)

8oz. Glass amber bottle for $25.00 ($20.00)
[raw]
Contains: Vermont Elderberries, Organic Vermont Echinacea Root, Organic Vermont Ginger, Organic Cinnamon, Organic Clove and Raw Vermont Honey.
Elderberry Syrup is used during cold and flu season both for preventive measures and also to help shorten the duration of any unwanted symptoms. It helps to boost the immune system, increase respiratory health, aid in the healing process and fight inflammation.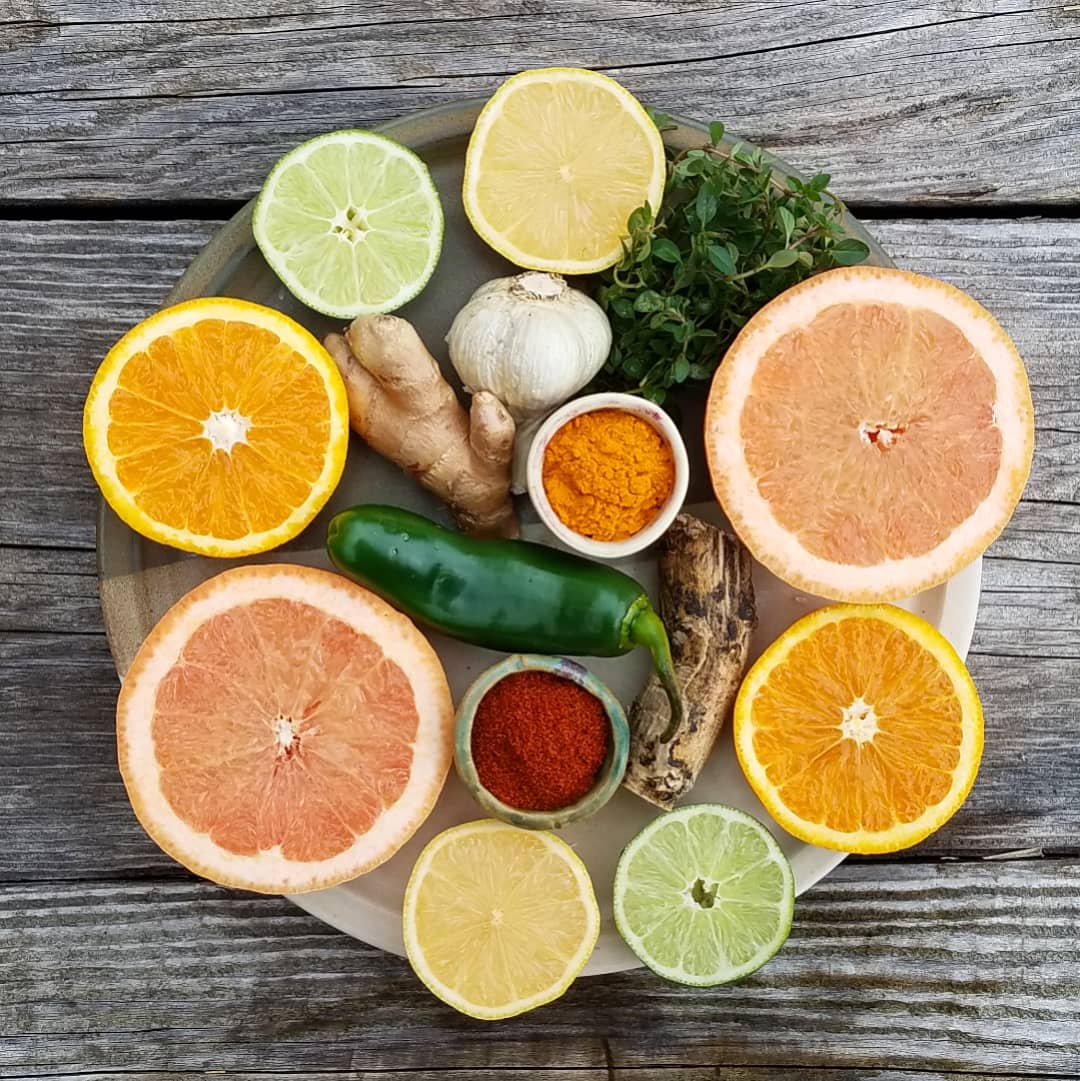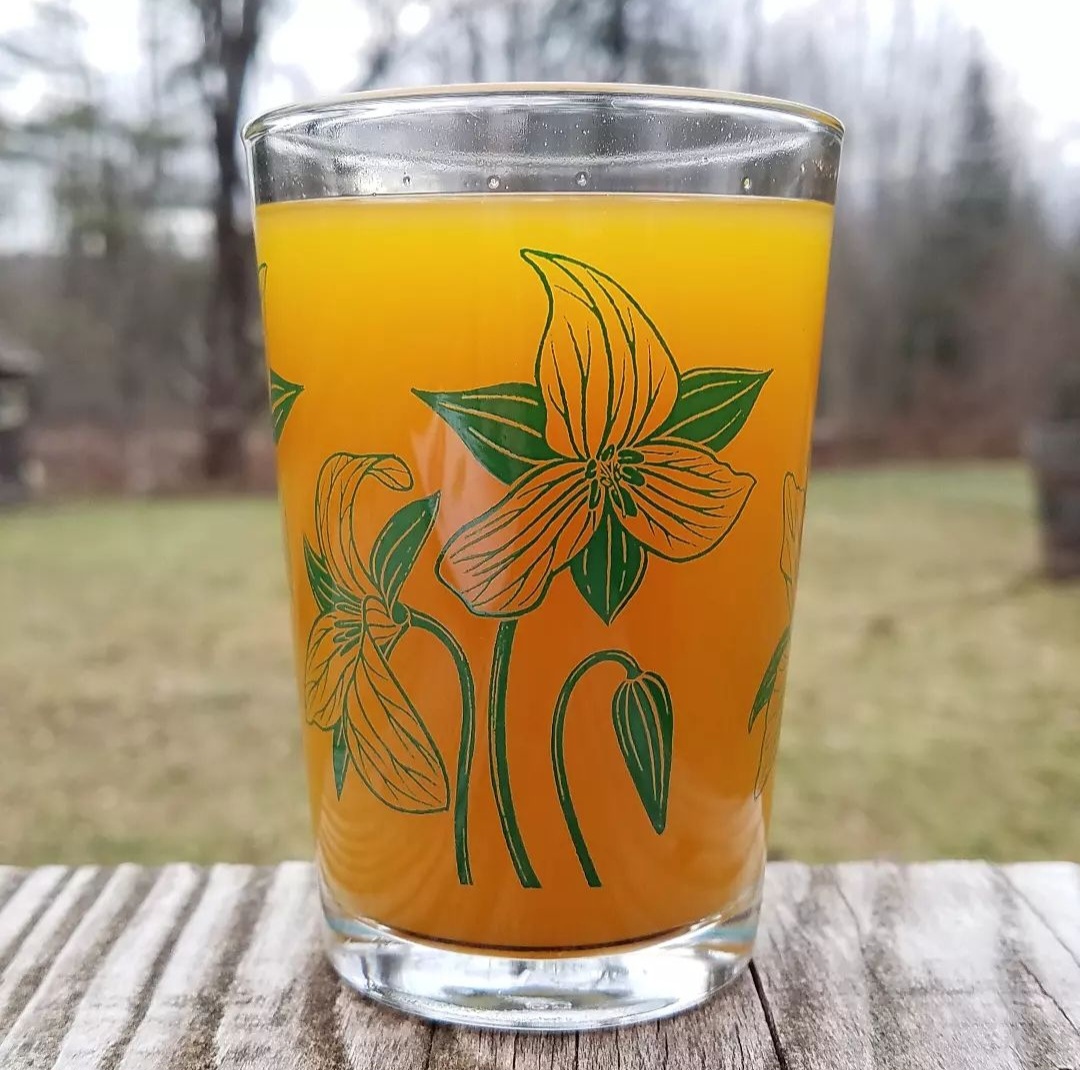 ORGANIC FIRE CIDER  (Seasonal)
Apple Cider Vinegar, Raw Vermont Honey, Onion, Garlic, Ginger, Horseradish, Jalapeno, Orange, Lemon, Lime, Grapefruit, Thyme, Rosemary, Cayenne Powder and Turmeric Powder.
4oz. Glass amber bottle for $12.00 

8oz. Glass amber bottle for $20.00
[raw] Contains:
Fire Cider is used during cold and flu season to boost immunity, relieve nasal congestion, support respiratory health, digestive health, as well as warm the body from the inside out.  It promotes good circulation and fights inflammation.
I rub the Earth's Healing Salve all over my face in the Winter. It's a game changer. The rejuvenating Eye and Facial Gel always changes my day for the better.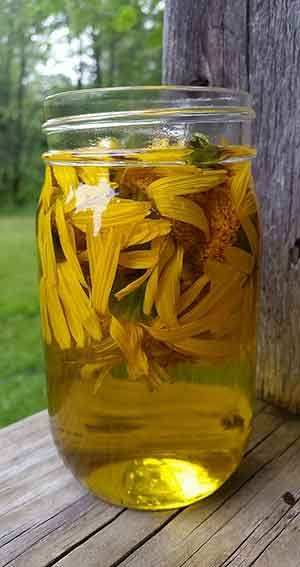 I am on my feet 16 hours a day. I travel constantly. I never leave without my Ultimate Relief Muscle Salve.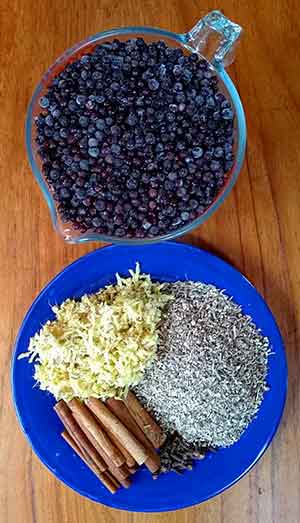 I feel so lucky to have finally discovered a product line that I can trust. I absolutely love the sugar scrubs and facial creams. The scents are light and fresh! My complexion and skin tone has improved significantly since using her facial line. Her famous muscle salve is literally the "ultimate relief" for muscle soreness. Every household should have it on hand!